SEO, or Search Engine Optimization, is a crucial digital marketing strategy to enhance a website's visibility and organic traffic on search engines like Google, Bing, and Yahoo.
With the internet becoming increasingly saturated with businesses vying for online attention, the need for local SEO becomes a differentiating factor.
Targeting specific geographical areas allows businesses to reach their local audience more effectively. As an expert SEO agency in Kolkata, Anonymous Digital's proficiency in local SEO has empowered numerous companies to establish a strong foothold in the local market, driving foot traffic to physical stores and generating quality leads.
Our holistic SEO strategy focuses on local and global SEO, ensuring more website visitors and increased relevant traffic, ultimately leading to higher conversions and revenue.
In this article, we will discuss the impact and benefits of local SEO and how businesses of all sizes must focus on local before going global.
Let's dive in
The Significance of Local SEO
Targeted Reach: Local SEO helps companies reach out to potential clients in their nearby region. Businesses can substantially boost their exposure on local search engine results pages (SERPs) by enhancing their online visibility for local search queries.
Enhanced Customer Experience: Businesses that prioritize local SEO offer users accurate and up-to-date information about their location, contact information, and services. This allows for a more seamless customer experience, which is critical for developing trust and loyalty.
Leveraging Google My Business (GMB): A well-optimized GMB listing effectively targets local consumers. It assists businesses in displaying critical information like company hours, customer evaluations, and directions, boosting the possibility of in-store visits or queries.
Competing with Big Brands: Local SEO allows smaller businesses to compete on a level playing field with bigger brands. Businesses may carve out a niche and nurture a loyal clientele by focusing on local audiences.
Smartphone Searches and Voice Assistants: With the development of mobile device searches and voice assistants, local SEO has become even more essential. People frequently carry out "near me" searches, and businesses that emphasize local SEO are more likely to appear in these results.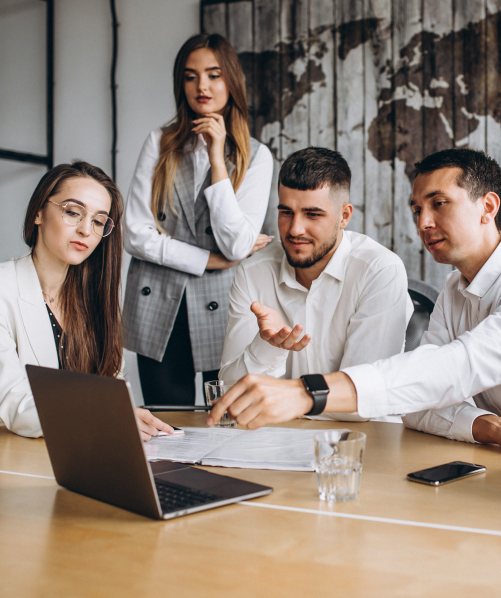 The Benefits of Local SEO
Amplified Website Traffic: Visualize a constant flow of interested customers pounding on your virtual door. Local SEO helps you make the most of local search engine traffic by enhancing your online presence for local queries. The result? A crescendo of leads and conversions, breathing life into your business's ambitions.
The Alchemy of Conversion: In local SEO, quality meets opportunity. The art of precise targeting ensures that potential customers discover what they seek, compelling them to become devoted customers.
Cost-Effectiveness: Say farewell to extravagant advertising budgets and hello to the perks of SEO. By focusing your efforts on a refined target audience, you minimize wasteful expenditures and maximize the impact of your marketing endeavors. The prudent use of resources, which supports an optimized ROI, enables a trajectory of sustainable growth.
Orchestrating Reputation and Credibility: Local SEO enhances a business's online reputation, as positive reviews and accurate information establish trust with potential customers. This credibility boosts a business's overall reputation in the long run.
Geographic Authority and Local Dominance: Businesses secure their authority over geographic landscapes with each search. Local SEO propels them to the forefront of local search engine results, positioning them as the go-to option for eager customers in the vicinity.
Nurturing Customer Engagement: Local SEO cultivates meaningful connections with customers by catering to their needs and preferences. Businesses become an integral part of the community fabric, nurturing brand loyalty and lasting relationships. Nearby clients' enterprises shine in the spotlight of regional dominance as beacons of reliability and quality.
The Future of Local SEO
The future of local SEO is exciting and holds great potential for small businesses. As technology continues to advance and consumer behavior evolves, staying ahead of emerging local SEO trends has become crucial for maintaining a competitive edge. Here are some key aspects to consider:
Voice Search Optimization: With the rise of voice-activated devices like smart speakers and virtual assistants, optimizing voice search has become essential. People often use voice commands to find local businesses, making it vital to focus on conversational keywords and long-tail phrases.
Hyperlocal Targeting: As location-based services have become more refined, hyperlocal targeting has gained prominence. Local businesses can leverage this trend by creating content and promotions that cater to specific neighborhoods.
Augmented Reality (AR) and Virtual Reality (VR): AR and VR technologies are revolutionizing how consumers interact with businesses. Imagine a potential customer using AR to explore how furniture would look in their living room or trying on virtual makeup before visiting a local beauty store. Local businesses that integrate AR and VR experiences can capture the attention of tech-savvy customers.
Local SEO for App-Based Businesses: Mobile apps are becoming more prevalent in various industries. Local SEO strategies must extend to App Store Optimization (ASO) for businesses that rely on mobile applications to connect with customers.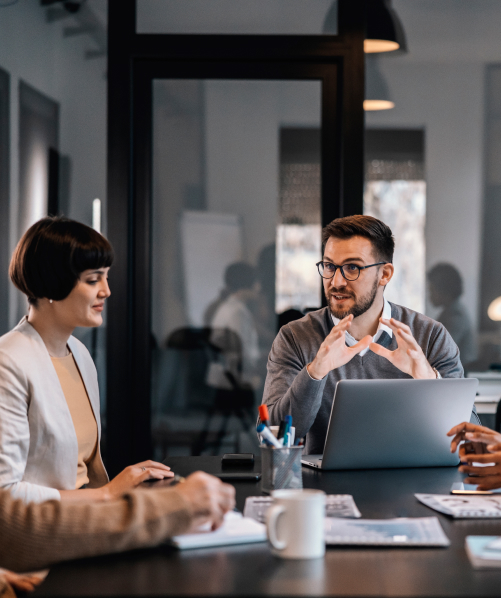 Tailoring Local SEO for Specific Industries
Restaurants: For restaurants, visuals are essential. High-quality images of dishes, cozy interiors, and happy customers can entice potential diners. Managing online reviews and encouraging satisfied customers to share their experiences can significantly impact a restaurant's reputation.
Retail Stores: Retail businesses benefit from local SEO by providing accurate store hours, location details, and contact information. They can also run localized promotions and highlight seasonal offerings to attract local shoppers.
Healthcare: Local SEO is crucial for healthcare providers, as patients often seek medical services close to their homes. Optimizing for relevant keywords related to specific medical services and specialties can help doctors and clinics reach the right audience.
Home Services: Local SEO for home service businesses, such as plumbers, electricians, and cleaning services, revolves around building trust. Displaying customer testimonials and showcasing completed projects can instill confidence in potential clients.
Why Choose Anonymous Digital as your Local SEO Expert in Kolkata?
Anonymous Digital, being one of the most reliable SEO agencies in Kolkata, is the clear choice for attaining digital success for your local business for various compelling reasons. With a solid track record of being a high-performing digital marketing agency for the past 8 years, our expertise and dedication have delivered positive results to diverse businesses.
At Anonymous Digital, we prioritize ROI-driven strategies, ensuring that every effort is focused on generating maximum returns for your investment. From boosting SEO rankings to executing targeted media buying plans, we consistently strive for revenue-based outcomes.
Transparency is at the core of our services. We thrive on providing real-time progress updates and easily decipherable reports through top-notch monitoring and tracking tools. This way, you stay informed and engaged throughout the process.
Simplicity and efficiency are key components of our approach. We assign a dedicated account manager as your single point of contact, streamlining communication and ensuring quick turnarounds on all deliverables.
Contact us now and let us guide your business toward evident success!